It occurred to me, being two days away from the start of 2016, that I haven't discussed any of the books I've read since June. Six months! Well that's just unacceptable, so I'm going to list a few of the books I've read over the past few months that I really enjoyed and would recommend to other readers. Let's begin.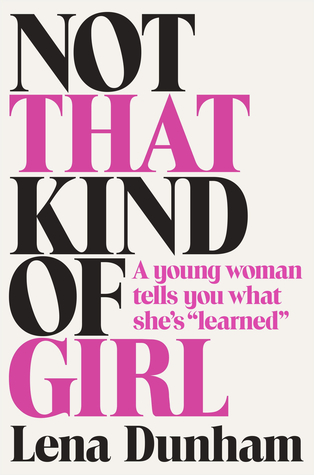 I don't usually read memoirs but I thought I'd give this one a try and I flew through it. I found Dunham to be a fantastic writer and the stories she told of her life were things I could relate to, but also I just really appreciated her honesty.
Did you read P.S. I Love You and bawl your eyes out like me? This is a different book, though as thoroughly engrossing. Set throughout a lifetime and written via letters and emails (which I find I absolutely love), Ahern follows two characters as they grow up, grow apart, come back together, etc. It's a love story (I mean duh, look at the title), but it's really beautiful in a not-sappy way.
It's amazing when you find a story that is set in a quiet town, feels slow-moving and yet is thoroughly engrossing. Shotgun Lovesongs follows a group of friends who have grown up in a sleepy town, grown apart, fallen back together, dealing with marriages, divorces, etc. And even though it was slow-paced and not at all a page-turner, I absolutely loved it.
Local Boston author! That's what made me give the book a try but then the first two sentences hooked me: "Lydia is dead. But they don't know this yet..." This book is beautiful in a really sad way, dealing with growing up in a mixed race family in the 70's, how a child held to improbably standards can break, how the people you think you know most aren't what you think, and how a family crumbles around a child's death.
I got a text from a friend the other night: "I just finished Leaving Time. HOLY PLOT TWIST!"
Picoult does it time and time again. You think you get it, you think you're in on the know, and then BAM! she blindsides you. I wish the cover had a picture of an elephant on it since they are a prominent part of the story, but alas, we can't always get what we want. This is a fast read, page-turner, great for a trip.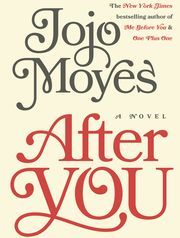 It is well documented that I want to be besties with Jojo (I feel like I can call her by her first name solely based on the fact that she usually responds to my tweets, as delusional as that may be). It is also well documented that Me Before You destroyed me. Like, full-on, snotty-nosed hysterical crying. I'm sorry to whomever I share the movie theatre with the movie premieres in spring. After You picks up months later and I will say no more so that I don't perjure myself my giving stuff away because spoilers are the worst. I have yet to dislike a Moyes book.
This book sat atop by TBR pile FOR YEARS. I don't know what's wrong with me. Too many books apparently. Well I finally read it and it was a fantastic read. It's really two stories - the story of the year Piper Kincaid turned 14 and mother disappeared and subsequently what it was like raising herself in her mother's (and also sort of her father's) absence. It's also about "present day" Piper, thirty years old and riddled with cancer. It's beautifully written and I would recommend it to anyone who enjoys reading Women's Fiction.
Loved. I was skeptical at first. I mean I'm not really the type to enjoy reading about women spending a week at a "fat farm". But the women developed into distinct characters and then left the expensive spa and stepped back into the real world where problems littered their paths and I found myself longing to read it when I was doing other things. And I kept calling my mom to say, Have you added this book to your list yet? Do it now.
Okay. So. Last week I was invited to the Boston premiere of Concussion. I had seen a trailer but knew nothing of the subject matter, just that one of my besties had been invited since she's a doctor and now focused on concussion treatment and had managed to get me on the list. So I went. And though I winced a lot (and worried about my own concussion history), I was enthralled and disgusted by the movie. There was a Q&A and after party (at the Ritz!) where I met the author and got an autographed copy (don't even get me going on the two ex-Bears players who were quite possibly the most handsome men I've ever seen in person) and so I started reading the book. Truthfully, I've never been a big football fan. I don't have any brothers (though I doubt my mother would have let them play anyway) and while my dad does watch Sunday games, it's more likely to have a soccer or hockey game on our tv. But watching this movie (and now reading the book) and discovering how extensively the NFL has gone to try and discredit Dr. Bennet Omalu's findings about CTE, it's just... it's incredibly sad that the biggest industry in the US wouldn't go out of its way to take care of the players that keep the multi-billion dollar industry going. If you're a parent of a child who plays a contact sport, or you play yourself, or you are just a sports fan, I implore you to read this book and become aware of how unprotected the brain really is, regardless of wearing a helmet. Also, you should see the movie because Will Smith is just outstanding in the role of Dr. Omalu.
So that's 2015 in books! Here's hoping I find some outstanding reads in 2016!
Happy Reading!
~Stephanie