I think at this point we have concluded the demo of the house and are now working back up to finished. It's taken six weeks, which seems crazy to me, then again, I've only been on site 2-3 days per week so some days my father has worked alone.
Below you'll see the "kitchen" right after we'd demo'ed the cabinets:
Below is a current picture of the room - wall removed, sliding doors removed, and a new opening added (plus electrical going in).
I'm learning a lot throughout this flip - about structural integrity and the makeup of a house, but also about the business side. I assumed when in week 1 an electrician came through and gave my father an estimate that it meant he'd agreed to do the work. But then week after week he blew off my father's calls and suddenly it was week five and we still didn't have an electrician. Which in turn means that the end date gets pushed back. But thankfully my father found another electrician this week, who worked on the NH flip with him last year, and he got started on his initial lines. Our drywall guy also apparently fell through so that could also set us back. So now matter how much you plan, things can always pop up to delay your project, which, for an impatient person such as myself, can be annoying.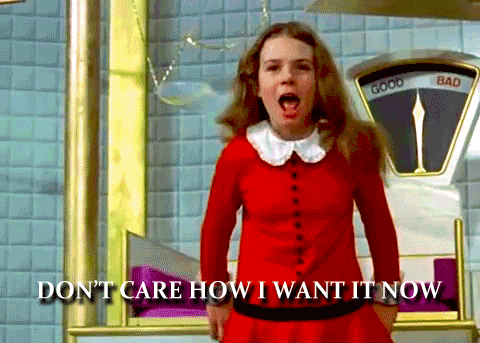 I'm starting to feel like I should get frequent shopper points just for stepping foot inside Home Deport and Lowe's. I was in both this week, separate days. While waiting for my father, I started perusing light fixtures to see what piqued my interest. We will need one for each bathroom and I've already got it figured out, but we're waiting to purchase items until the house is further along (so we don't clutter, since already the living room is awash with tools and boxes).
So this week we finished up the farmer's porch and then worked on the second section which will lead into the kitchen. Unlike the front part of the porch, this section dealt with angles and corners so there was more measuring and cutting involved.
I just love the different variations and colors in each piece. On Monday it was so cold that there was actually ice on one of the boards I screwed down. I was wearing four layers and was still cold. I may need to consider long-underwear going forward.
After finishing the deck, I moved indoors to continue the super-fun activity of carpet staple removal from the bedroom floors, while my father worked on putting shakes around the door. He reused some of the material that had previously been removed when he cut out the space for the french doors in back, but the shakes were bought at the store in a nearly matching shade of the grey paint we'd applied to the house. Obviously I have some spots to finish, but we haven't painted since that second week. I might end up doing it this weekend. There will be steps put in but you can already see how it's going to look. I wasn't a fan of the shakes at first, but now I'm pretty partial to them, especially against the white trim.
Looking sharp there, ranch house!
Welp, now I've run out of vacation days so I will only be able to work on the house on weekends. I feel... sad? I think that's the emotion but it's also this feeling of missing out. Like today, an inspection will be done for initial electric work and I won't be there to see it. And then when the cabinets arrive, I won't be there for installation, or to pick out the countertop. Or to do the tile work in the bathrooms. I don't want to miss out on all these things! So yeah, feeling a bit upset about that. But it's not like there's anything I can do besides whine to myself.
Ho hum.
~Stephanie