Tomorrow is Giving Tuesday!! Maybe you got up early on Black Friday or are spending on major cyber deals today (I hear J.Crew is 40% off today, nudge, nudge, wink, wink, say no more, say no more). Well please don't forget tomorrow! Below are some of my favorite organizations where giving could really help.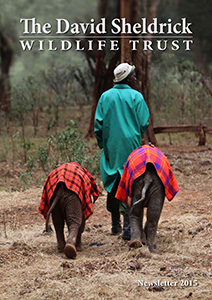 *Image from www.sheldrickwildlifetrust.org
The DSWT
, which you should absolutely follow on Instagram if you enjoy photos of baby elephants, takes in abandoned elephants that are too young to care for themselves, nurtures them and reintegrates them into established herds. My dream vacation would include getting to feed one of the babes their daily bottle. And then I'd melt into a puddle of absolute happiness. If you donate tomorrow your $ will be matched dollar for dollar! And you'll be helping provide priceless care to baby hefalumps. That's something to feel really good about.
*Image from Bestfriends.org
Best Friends, what can I say. I want to go back. One of the best vacations I've ever taken. Tropical vacations are great and all, I love them, truly, but there's something that settles in your chest when you spend your vacation volunteering. I spent a morning playing with a puppy name Kalpana, an afternoon cleaning out dog kennels, another morning playing with goats, and an afternoon petting FIV kitties. And the location in southern Utah is just spectacular. Tomorrow, on Giving Tuesday, your donation will be matched. Every dollar counts. And maybe you'll consider signing up for the monthly donation. I signed up after I returned from the trip years ago, I don't even think about it and I'm helping animals in need. It can be $10 a month. It doesn't have to be grand, but you'll be helping. And you'll feel good about it.
*Image from ARLboston.org
I haven't volunteered at ARL but a friend of mine,
Amy Breckenridge
, has adopted her two cats from ARL and is currently fostering two absolutely adorable kittens for them. Your donation on Giving Tuesday will be matched so anything you can give will help doubly. And maybe while you're on the website take a look at the adoptables, you know, in case you feel like adding to your family.
And if anyone in my family is reading this, any of these would make great Christmas gifts, nudge, nudge. Especially if you want to "foster" a baby elephant for me. Just saying.
Please give tomorrow and help out some really great organizations.
XO
~Stephanie