As 2014 comes to a close, I thought I'd revisit some of the books I read this year and highlight my favorites.
Let's start with Rainbow Rowell.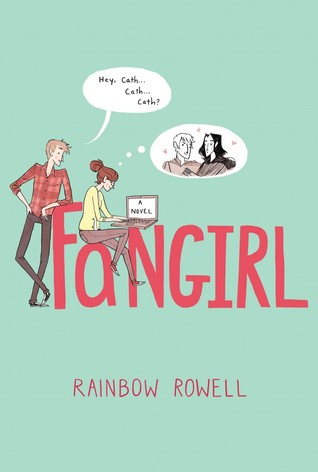 I like to imagine that I'm on a level with Rowell where I can call her by her first name, solely because she has responded to a handful of my tweets (or favorited them), but sadly we are not yet besties. Le sigh. Regardless, I love Rowell's writing because she sucks me into the narrator's life and hooks me within a few pages. She has a way of making the story feel real, genuine, not cheesy at all, and not all author's are able to do that. And did you hear that she's working on
Carry On
? After reading
Fangirl
how can you not be jumping up and down? Yeah, she favorite my tweet about that, too.
Jonathan Tropper.
Did you read this or only go to the movie? You'd better do both. Because holy potatoes, was this story good. I laughed a lot. I don't have a lot of words for this book other than love. If you're looking for a story with happy resolves then this might not be for you, but it's a really fun, heartfelt story of sitting shiva with a totally dysfunctional, loving family.
Gayle Forman.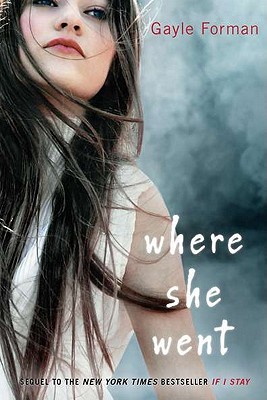 I tore through
If I Stay
and was entranced enough that I wanted to know what happened. So I bought
Where She Went
and couldn't put it down. This isn't the type of book that changes your life or keeps you up at night with transcendental thoughts, but it's a quick read and after
If I Stay
I felt invested in Mia and Adam enough to need answers.
David Benioff.
Leningrad, Russia - 1942. Starvation, death, war, cannibalism. Lev Beniov is arrested and offered a chance at life if he can find a dozen eggs for a high-ranking officer's daughter's wedding cake. This is not the kind of book you bring to read on vacation at the beach. It's dark, it's gritty, it's sad. But it's also beautiful and at 258 pages it's a quick read.
Jandy Nelson.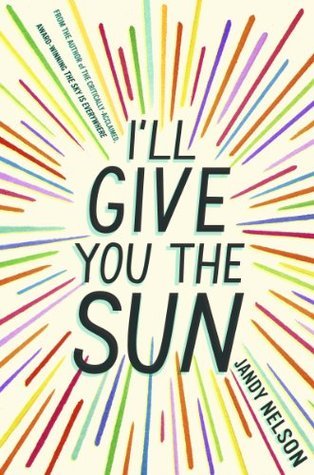 Dude. Have you read this? Nelson makes me feel like I could write every day for the rest of my life and still not feel worthy of calling myself an author. If you love YA then I'm guessing you devoured it like I did. (Can I just live inside Noah's head for one day?) Even if you don't necessarily enjoy YA I think you need to give this book a chance. There is so much beauty in this story. So much.
E. Lockhart.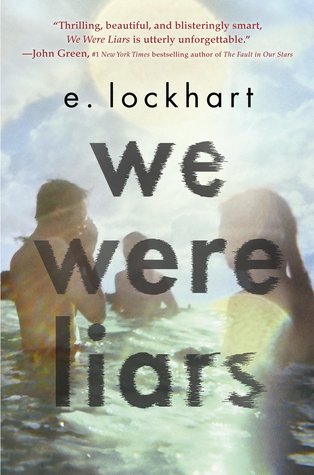 You know when you start a book and you get that itchy feeling inside, like the narrator is keeping something from you, hiding a truth? And then you start to settle into the story, fall in love with the characters but the whole time you have that ticking in the back of your mind saying,
You're missing something.
This is that kind of story. And I adored it. Not many books keep me guessing until the end. Usually I figure it out by halftime. But I was totally clothes-lined by this book. I have nothing but love for it.
Jojo Moyes.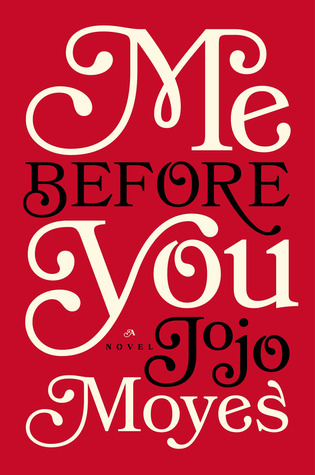 When I heard Sam Claflin was cast as Will Traynor I nearly stood up at my desk and slow-clapped. Whoever goes to the theatre with me is going to have to carry my catatonic body out. And then I'll need to take a "sick day" to recover my emotions. I recently suggested
Last Letters From Your Lover
to my grandmother who devours books and I got this email back from her - "You are very sadistic to suggest that I would like (the book) - bawled for the last hour."
Maria Semple.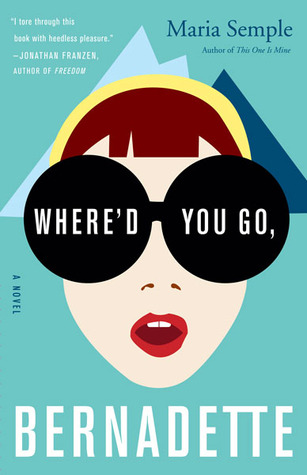 I know you can't choose your family but I would totally choose to be in this crazy family. They're totally looney and I love it. I also love stories that are told in non-conventional ways, like via emails. Have you read
The Boy Next Door
by Meg Cabot? Told via emails and hysterical. But back to Bernadette, Also, what child chooses Antarctica as her family vacation destination? Um, the kid I want to be friends with, that's who. Bee, Bernadette and Ice Cream are rockstars and I want to be part of their world.
Emily St. John Mandel.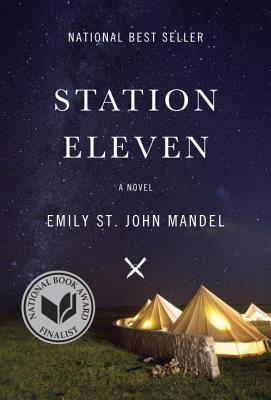 Another author who responds to tweets! It's the little things that make me happy.You hear "post-apocalyptic" these days and think
Hunger Games
or
Walking Dead
and
Station Eleven
is neither of those. So I was unprepared for the story. And truthfully it bounces between time before the Georgian Flu kills 99% of the world population and 15 years after. It's about a traveling Shakespearean troupe/orchestra but also a myriad of other stories and how they all connect over time. It was beautifully written and affected my dreams. Add it to your list.
The piles of to be read books by my bed are still outrageously tall and I'm not even halfway into Paulina Simons's
The Bronze Horseman
so I have my work cut out for me. I'd love to hear what books you read and loved this past year!
Happy Reading!
~Stephanie