So, funny story. Two weeks ago I got a tickle in my throat which turned into a legitimately sore throat which turned into an upper respiratory infection (stuffed up, cough, feeling like someone was sitting on my chest, etc) and then just as I thought it was going away last week I broke out in an all-body rash. Absolutely disgusting - cue hypochondriac tendencies. I don't often go to the doctor but this time I did and it turned out I had the enterovirus and strep. What a weird two weeks. I'm on meds and honestly I feel fine regardless of the lingering cough.
But I'm not sleeping. Why is that? Because I cannot stop thinking about the manuscript I've been querying for the past month. Also, Bug has been sleeping on my head more and more and when she dreams she twitches and it wakes me up. But I digress. I realize that it's all about timing - approaching the right agent at a time when the project I'm presenting is exactly what they're looking for.
These are some reasons a person might enjoy reading this series:
If you have a sister.
If you have girlfriends.
If you enjoy brunch (with your girlfriends).
If you enjoy baking (or eating food).
If you enjoy really good bad-date stories (maybe you even have some of your own?).
If you have a cat or you just love animals.
If you enjoy (or even have your own) family drama.
If you love Boston.
If you've never been to Boston but have always wanted to visit.
If you've ever over-indulged in Friday night drinks and made questionable decisions.
If you, like me, watched all episodes of Sex & The City and still talk to your girlfriends about that guy Carrie dated who wanted to pee on her in the shower. Or Berger breaking up with Carrie on a Post-it note. Oh Berger.
If you loved Sex & The City but couldn't relate to owning Manolos. Plus, you're in your twenties and things are a bit crazier (or you remember being in your twenties).
If you love stories about female relationships and the family we choose.
If you just love reading fun books.
Have I covered everything? I think so. If you can answer yes to any of those then I'm fairly certain you'd enjoy reading this series. So how do I get this out to my fellow book people? I am continuing to query agents but I'm also planning to self-publish if it comes to that. I'm just waiting on cover art from a friend of a friend. So one way or another this book will be available to you, have no fear.
I'm really excited, if my lack of sleep is any indication. I love these characters so, so much. I love Boston so, so much. And hopefully you'll enjoy sharing in these characters' dramatic and often ridiculous lives. And then we can discuss!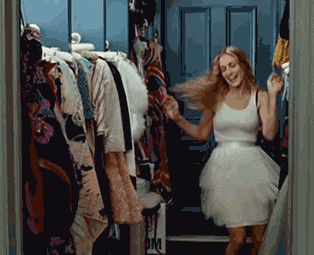 Happy Reading!
~Stephanie