I have spent the last decade (plus two years) writing from the perspective of teenagers. I have absolutely loved it and I plan to write more YA in the future. But for the next few years I will be working on my current project, a series of books that follow the life of a girl named Elliott. We begin the first book when she is twenty-four and the last book ends when she's in her thirties. As such, I'm dealing with more mature material (use your imagination).
Writing this first book has been an incredible journey and a lot of fun. I love these characters so much and their crazy, sometimes irresponsible antics. But now that I'm in the throes of editing and thinking more about how the audience is going to perceive these antics I'm starting to have bouts of anxiety. Specifically because both of my grandmothers have read my previous books and I assume that they will want to read this as well.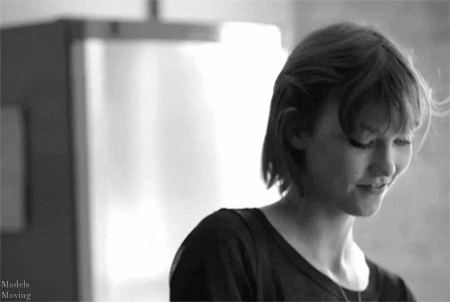 Please don't judge me by my characters' actions! My grandmothers are never going to look at me the same. It makes me feel a bit queasy. Although, one of them did read the Fifty Shades series, so...
I was talking yesterday with two of my friends who have been reading my drafts and edits. They have been so incredibly supportive of this story and said basically the same thing - that I just have to own my writing because the story is great. I didn't start this series with the intent of hiding it on my computer, so I just have to take a deep breath and get over it. Right?

As a quick aside - I was talking with a friend last week and without thinking told her what I think one of my characters would have to say about her conundrum. Afterwards I thought,
Have I gone over to that weird crazy-writer place where I give advice from a fictional person?
I'm choosing to think this just shows how much I love this one character.
Happy Reading!
~Stephanie